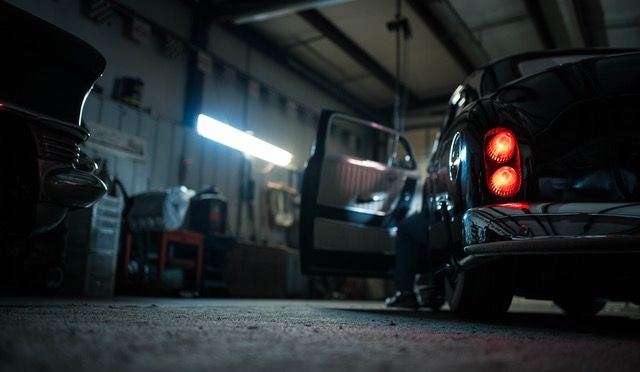 If you are near the Monterey Point, then you know that this Mesa Neighborhood is a strong business-based community. While not a residential area, our services are still useful. We at Phoenix Title Loans can offer assistance with our Title Loans based on the business surrounding this community.
How can Title Loans be useful in Monterey Point?
At its core, title loans provided by Phoenix Title Loans are to be used as an additional source of income. Interestingly enough, there are beneficial auto shops and businesses that the money can be used for. For starters, there's the B&B Automotive Machine Co. (no relation to B&B Pawn and Gold). This automotive shop is an ideal place to go if you are in need of auto repair or upgrades. Another business in the automotive field is the Trump Motor Company (no relation to the other Trump). Here the belief of honest work, professionalism, and quality mechanic know-how is the bedrock of T.M.C., as opposed to 'overpriced mechanic work.' That's two businesses alone that can help with automotive needs. But that also requires funding. Therein lies the beauty of title loans from Phoenix Title Loans.
Through our title loans, you have the money you need to cover the costs of repair, maintenance and even upgrade, to a degree. This money can also be used for alternative methods of transit, such as bus passes, Uber/Lyft funding, and more. It also acts as emergency funding in the near future for these types of car troubles, or any issue for that matter.
Where can I find a nearby Phoenix Title Loans location from Monterey Point?
The closest location we can offer residents near Monterey Point is our partner's store, Alma School Pawn and Gold. This location is on the corner of West 8th Avenue and Alma School Road. To get there from Monterey Point, take Broadway Road heading west and then head south onto Alma School Road. You'll see their store on the right hand side. If you live further east and work in the Monterery Point, your option is with our other partner store, Oro Express Mesa Pawn and Gold. It's a straight shot on Broadway Road heading east and will be seen from the right as well. Contact us today to find the best location for your needs.