Maximum Title Loans at Phoenix Title Loans
Maximum Value, Minimum Interest Rates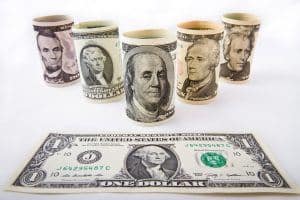 How Do You Maximize My Cash?
With over a decade in business in the wonderful areas of Phoenix, Mesa, Tempe, and Scottsdale, we've become experts at valuation, evaluation, and car title loans in general.  This allows us to take a far more aggressive approach to how we loan on cars, trusting our customers, but also valuing a car so accurately we can ensure our customers are getting the most money for their car.  Whereas many title loan lenders will simply rely on services such as Kelley Blue Book, or the infamous "Black Book", our associates at all of our locations throughout the valley are able to assess a car without the aid of such tools.  Based on quality, engine quality, make, and model, most cars are able to get an estimated value from us in a mere matter of minutes.
Maximum Title Loans means exactly that: maximum cash in your pocket!  Throughout our decade years plus of experience and our operating in just about every large city her, we've become experts at the most important step in the auto title loan process: appraisals.  Having a good valuation on your vehicle helps everybody, and the most important reason why you should care is because it allows us to be confident in the loan.  This means MAXIMUM cash in your pocket, MINIMAL interest rates, and LOWEST monthly payments.  Many title loan lenders are too lazy or simply inexperienced using rough and loose valuation terms leaving you with nowhere near enough cash in your pocket, and a simply unbearable monthly payment.  Phoenix Title Loans will never put you in that position, and are here to help no matter your situation.
Offering maximum title loans on boats, SUVs, and trucks in Mesa, Casa Grande, and even Scottsdale, we're here to serve our loyal customers. and not exploit them.  You can apply online, or even call directly at (480) 499-4699 and get an answer within an hour!
How Do You Minimize My Interest Rate?
Phoenix Title Loans, LLC dives straight into specifics here on this page, but let's summarize some of the excellent ways we have that also help you get maximum title loans, these same things will minimize your interest rate.  We look at many different metrics outside of just the value of your car to dictate these criteria such as:
Loan-to-value (LTV) – the proportion of money loaned to you to the actual cash value of the car.  For example, loaning $1000 on a $2000 car has a LTV of 50%.
Employment Security – a long history of employment supplemented with pay stubs gives us confidence in your ability to pay back the loan, allowing us to loan more and charge less

Employment Type – certain fields are shown to be more secure than others, and are not always subject to widescale fluctuations in the economy.  Most of these jobs will be specialized careers, or government jobs.

Credit History – this is a metric we very rarely use as an auto title loan is a collateral loan, but in some situations where the car value is high, or you're requesting a high LTV, a credit report can be used to approve loans of these type.
There's many other things we can use to help our customers in need.  We deal with all situations from those who are self-employed to those with No Income to those who are on Social Security or Disabled.  Whether you fail to see how we can help you on this page, don't hesitate to give us a call and we'll do our best to assist.  We're always here to help in any situation, and will go above and beyond to serve.