Auto Title Loan Laveen Arizona
Get a Title Loan in Laveen AZ Today!
Phoenix Title Loans has proudly spent over a decade in serving the town of Laveen. Not only have we been here to watch the growth of the city, but we have taken part of it by helping our customers every day. We have Phoenix Title Loans, LLC locations across the valley doing everything we can for our customers. If you're in Laveen, Arizona and are in need of financial assistance – Visit us today for a no credit personal loan!

Why Choose Phoenix Title Loans?
Fast Approvals
Same Day Cash
No Credit Check
Low Rates & Long Terms
Loan Requirements
Proof of Residence
Government Issued Identification
Proof of Income
Must be 18 years or older
What Type of Vehicles Do You Do Title Loans On?
The most common items that we loan on in Mesa are cars and trucks, as they are the most popular among our customers. However, we actually loan on a wide array of different vehicles, including but not limited to, mobile homes, classic cars, boats, airplanes, helicopters, dune-buggies, ATVs, motorcycles, RVs, and so on. Check out some of the vehicles that we have recently loaned on in Mesa.
How Interest and Repayment of Your Loan Works
We are completely flexible on the term of the loan and monthly payments. You can pay interest only, the entire loan off at any time and everything in-between. You loan on a month to month basis or as long as you like as long as your loan to value stays in line. Let's say that you have a car that is worth $10,000 and you borrow $7,000 on it. You choose to pay interest only and your now owe $10,000 on the car, we will ask you to pay down some of your loan so that your loan to value stays in line.
We charge interest on the current principal owned, not on the original amount borrowed.
To make a payment on your loan you can: pay online, by phone, my mail or you can come into one of stores. If you want to pay your loan off in full, we require you to come to one of our locations and pay with cash or cashier's check.
Delinquent Payments
We are here to help the Laveen Community by servicing some its financial needs. If you become delinquent in payments, we will usually try to work with you. It unfavorable to both you and us to have your car repossessed. If you are willing to work with us we are willing to work with you.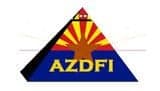 Visit us on Facebook! 

Visit us on Twitter!