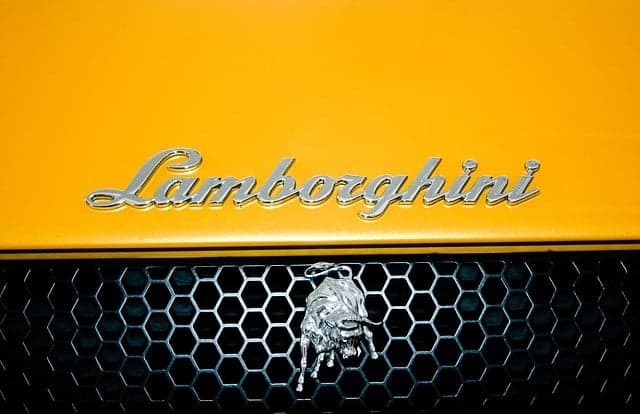 The Lamborghini is an exotic machine beholden to no one. A bull rutting free and in full form. It's signature design, patented engine and unmistakable allure have drawn many a racing and auto fanatic; despite its own origins of NOT being a race vehicle. Well, as this bull of the road proudly ruts through the Hills of Italy, it can now rut in the Valley of the Sun. This is made possible thanks to getting a Lamborghini Auto Title Loan from Phoenix Title Loans. Let us explain.
What IS a Lamborghini Auto Title Loan?
A Lamborghini Auto Title Loan is a collateral loan based on the model of Lamborghini luxury exotic vehicles. We use the vehicle's title as a means to determine the maximum loan-to-value we can offer. We also factor in the vehicle's condition, which we must verify at the store. Which store you wish to bring the vehicle is up to you. We recommend viewing our locations page before making the trip. We understand the value you place on your vehicle; thus we do not wish to cause undue burden on you driving to us.
How do you Obtain this type of Loan?
The process is very straightforward. First, you must be the proud owner of a Lamborghini. That goes without saying.
Second, you must have in your possession critical documents for this process to be completed. Those documents are: the title to said vehicle, your Arizona State Issued ID (mainly the AZ Driver's License), and a proof of income. The Proof of Income is not required; the remaining two documents are. We simply request the proof of income for verification purposes in regards to the loan amount requested. We can always provide the money you need but we also need to verify if you have the capability to pay back the loan.
Third, visit any of our locations nearest you (with the requested documents) to complete the paperwork at the store end. Once this step is completed, you get the amount requested in cash (in most cases). Simple as that.
What Models of Lamborghini do You Accept?
We are familiar with some of the latest models of Lamborghini vehicles. Here is a list of the current models we are accepting for a Lamborghini Auto Title Loan:
The Lamborghini Aventador (current year)
Lamborghini Huracán (current year)
The Lamborghini Centenario (current year)
and others not listed here
We list the current models for the sake of convenience for our customers primarily due to Lamborghini's illustrious history. That does not mean we reject it, it simply means we would need to see the vehicle. Phoenix Title Loans will make every attempt it can to get customers the money they need. In order to DO that, we need you to let us know so we can assist you as best we can.
What makes Phoenix Title Loans so Special?
Phoenix Title Loans is more than just a title loan company. We're a part of the Valley, just like our customers. We serve our fellow Phoenicians and citizens all across the Phoenix Metro Area. We hire employees from here as well. That makes the money generated by our business practices go back to the community that needed our services. We help each other in sustaining each other. This partnership is just as crucial to us as it is to our customers.
We have various locations in the Valley. There is a store in some of the major Valley Cities of Mesa, Tempe, Phoenix, Scottsdale, Avondale, Casa Grande, Glendale, Chandler and more. This would not be possible without the support of our customers. It is also why we will continue to serve the Valley, as we have done over the past ten years. Visit us today if you are need of extra cash in your pocket; we have a title loan with your name on it!