Getting the Lowest Interest Rates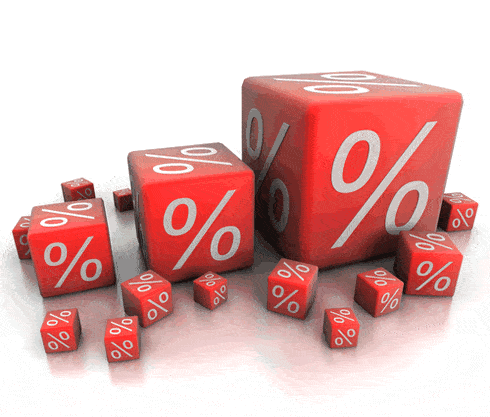 The most crucial part to getting an auto title loan is your interest rate.  How much money you receive, and the value of your car, ultimately mean nothing in the end.  It's the interest rate that dictates how much money you'll be paying as time goes on, and what determines how quick you're able to repay it.  Here, Phoenix Title Loans, LLC will discuss how you can lower your interest rate, and what incentives we have for low interest rate auto title loans.
Don't Borrow Your Full Amount
We'll always offer you the max auto title loan value for your vehicle based on your application, but does that mean you need to take the full amount?  Absolutely not!  The best thing you can do for yourself is to take less than the amount we offer as, one, you most likely don't need the entire amount and, two, not borrowing the full value makes your interest payments lower.
Also, with less borrowed, Phoenix Title Loans, LLC can offer you a better interest rate due to reduced risk.
Refinance an Existing Auto Title Loan
The best way to get the lowest, reduced interest rate is simply to re-finance your current auto title loan through us, and we guarantee that our interest rate will be lower than whoever financed your first auto title loan.  Plus, with the coupon you can find here, you can even get $50 BACK for re-financing!
Our interest rates out the door area already lower than our competitors, so if you come and re-finance, we'll give you an even better, lower interest rate on your auto title loan.  With ten convenient valley locations in Phoenix, Scottsdale, Avondale, Mesa, Tempe, Chandler and Casa Grande, we're here to serve you with lower interest rates.
Get 60.17% APR Interest Rates!  Lower than ANYONE in The Valley!
Phoenix Title Loans, LLC is the leading auto title loan lender in Phoenix, Scottsdale, Avondale, Mesa, Tempe, Chandler and Casa Grande, for many reasons, but mainly because we're here to help our customers!
Unlike all the other auto title loan lenders such as 1Stop, and Phoenix Title Loans, Phoenix Title Loans, LLC cares about helping its customers.  As such, if your principal balance on your loan is lower than half the value of your vehicle, we will DRAMATICALLY reduce your interest rate to 60.17% APR!  That's more than 70% lower than any other auto title loan lender, and we're more than happy to do it.
Even if you borrow an amount close to the value of your car, we can get you to 60.17% APR.  As soon as you cross that 50% auto title loan principal balance value, you ask, and you qualify, we will gladly lower your interest rate to 60.17% APR help make the loan much more manageable.
Nobody else in the valley will offer you this low of interest rate.  We challenge you to call our competitors, and see that we truly have the lowest interest rates.
Any other perks to Phoenix Title Loans that makes you stand out?
Absolutely! While our competition will offer 30 day no payment on their loans, we'll up the ante and come at them with 60 days no payment! That's right, two whole months to get you back on your feet before you even need to make the first payment. We also have the benefit of accepting almost ANY vehicle as long as the title is free and clear. If it's not yet, contact us and we can assist as best we can. And even IF you chose to go somewhere ELSE for your auto title loan Phoenix Title Loans can still help you out!
We buy out title loans and even refinance title loans in case you feel it too much to handle. And at our location in Van Buren our Boat Title Loans customers have the benefit of us storing their boats with us while they pay. Free up time to get your loan paid and space around the home for whatever purpose in mind. What other Title Loan company is willing to provide these great services? Other than us, very few.
Low Loan Interest Rates
Phoenix Title Loans, LLC, is unique to Phoenix, Scottsdale, Mesa,  Chandler, and Tempe, in the sense that we can offer the lowest interest rates in town.  As discussed above, we make you a cash offer.  If you decide to take less than half of the cash offer we've given you, then we can then lower your interest rate to 60.17% APR!  There's nowhere else in town that will come close to that rate.
Multiple Locations in Arizona
One of the best features of Phoenix Title Loans is our multiple locations across the Valley of the Sun. Instead of desperately searching for an auto title loan Phoenix store, just look to us! We have eleven locations spread throughout the Valley, in Phoenix, Scottsdale, Chandler, Avondale, Mesa, Tempe, Casa Grande and so on. We even provided the kinds of auto title loans Casa Grande locals would want! And customers keep coming back to us as the auto title lender choice when they need a financial problem solved!