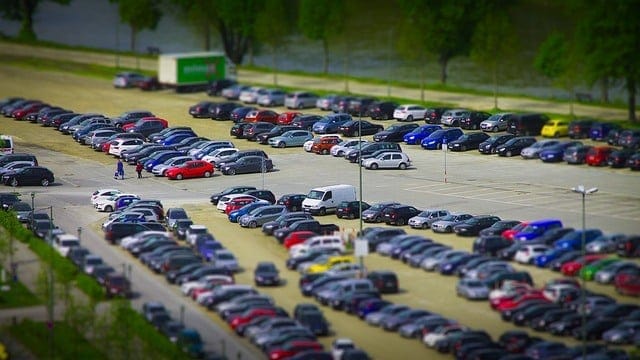 Impounding a vehicle can cause many problems; you lose access to your vehicle, which can be needed for work and minor issues. THEN you have to find additional means to work or about town. Finally, it's a nightmare in the pocket as now you have to pay the fee to get the car out, along with your normal routine of bills. Fortunately, Phoenix Title Loans has a solution to resolve this problem.
How to make an Auto Title Loan Vehicle in Impound Yard work!?
This may seem rather surprising, but we have had many customers in the past come to us to aid them with an auto title loan vehicle in impound yard work for them. Though it can be done, the process to get it done is a lengthy one; but this only pertains to the vehicle and not to the paperwork:
As with all title loans, we would need to see the vehicle in order to get the process started. To do this, we recommend first paying any fees to the police prior to reaching us. That way, we get straight into the business of getting you the money you need. Once the fee is paid, we can get the loan process started and you finish out with both money in hand and car back in possession.

It is important that the vehicle is released from the yard, or this is a no-go.
It is also important that it's not in the yard as a wreck. That's a salvage car title loan, and that isn't covered under our auto title loan vehicle in Impound Yard loan. That's a separate loan altogether.
Finally, we will need the basics: Arizona State-Issued ID (Driver's License usually), Proof of Income, Proof of Address, and the Title of the Vehicle Impounded.

If you wish for us to make house calls for this loan, there is a $25/hour charge per house call. It is recommended to do this at the Location closest to the Impound Yard that the vehicle is locked up at.

Typical turnaround from the Impound Yard's end is 1-2 hours. Sometimes this is sooner. Ex: Phoenix PD has your vehicle on hold; depending on when you arrive, it could be up to 3 hours (this is based on arriving mid-day).
Why do this at all?
If you have concerns about doing an Auto Title Loan Vehicle in Impound Yard Title Loan, let us ask you this: Are you OK with their high-costing storage fees? That's a month's worth of utility bills gone INSTANTLY! Did you know that if you don't pick up your vehicle in a certain time you forfeit your ownership and the tow yard will sell your vehicle? Is losing your car you depend on to pick your kids up & drive to work worth more than that?
Why trust Phoenix Title Loans throughout this process?
It's understandable that you may doubt our ability to handle this type of loan; but we have good reasons for you to trust us. First, we have aided all manners of customers with our title loans over the past ten years. This includes those in good financial standing looking for extra capital, and those needing to pay off bills with every cent they have. Second, we are a Valley-based company; owned and operated by fellow Valley residents, so that makes us able to better sympathize and work with our customers if they need assistance.
Finally, as stated earlier, we've dealt with this kind of loan before. In fact, we're among the ONLY title loan companies in the Valley even WILLING to go this far for our customers. All this and more for the Valley of the Sun's own Title Loan Company: Phoenix Title Loans! Contact us now so we can get you with money on hand and back on the road!