Title Loan MVD Holds Are No Problem!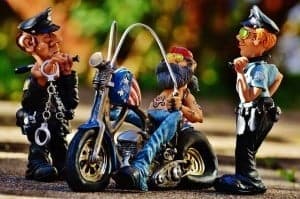 Life happens when you least expect it. One minute you're driving around, minding your own business, the next thing, you're slapped a fine and your vehicle is taken from you! Not to mention the Fines, Tickets, Tow Fees, No Registration (or lack thereof), Hold Codes, Registration Holds, Emissions Holds, or Suspended License Holds, Life Holds, CHOKE HOLDS…you get the idea. Bottom line, you still need money to get back on track. We at Phoenix Title Loans, LLC understand and are here to help. That's where our Auto Title Loan MVD Hold Loan comes in.
We make title loans when others can't.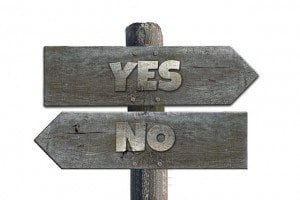 Most businesses would frown on such incidents and turn away innocent people that simply need a break. As a Title Loan Company, no one else understands this better than Phoenix Title Loans, LLC. That's why we are willing to assist you making things right and giving you an extra cushion of cash to help with the healing process. Simply provide us the title to the vehicle itself as well as the paperwork in regards to the Hold Code charges, or other charges preventing your legal use of the vehicle. Our core belief is that every potential customer should have a chance to get back on their feet. This is the process to begin such recovery.
No Money? NO PROBLEM!
Truth be told, most charges and holds can be absolved if you can pay the money. That's why we offer the Auto Title Loan MVD Hold Loan. We can pay these fees for you over the phone with a credit card if you let us know who to pay. In most cases, holds and hold codes just boil down to whether or not you have the money to make up for your mistake. Fortunately, we have your back in this regard too. We can even get a balance on the fees due if you tell us to. Just let us know what government agency to cover the cost of the charge or hold to, and then we simply request that you would pay us back over time. Yes, the loan would have to be paid back. We can't let you off the hook COMPLETELY, despite wanting to.  Also, even we have limits, and repeat offenders would have to find other solutions as at THAT point our generosity is being taken advantage of.
We Serve Your Title Loan Needs
We are here to help no matter what your situation.  Don't drive on suspended plates, or with a registration hold in place. The penalties that may arise from this are simply not worth it in the long run. Get a loan and get legal again with Phoenix Title Loans. With 10 Valley locations serving the cities of Tempe, Phoenix, Chandler, Mesa, Scottsdale, Avondale, Casa Grande and beyond, we're always within reach so you can still drive free and clear!
Any other perks to Phoenix Title Loans that makes you stand out?
Absolutely!  We also have the benefit of accepting almost ANY vehicle as long as the title is free and clear. If it's not yet, contact us and we can assist as best we can. And even IF you chose to go somewhere ELSE for your auto title loan Phoenix Title Loans can still help you out!
We refinance title loans in case you feel it too much to handle. And at our location in Van Buren our Boat Title Loans customers have the benefit of us storing their boats with us while they pay. Free up time to get your loan paid and space around the home for whatever purpose in mind. What other Title Loan company is willing to provide these great services? Other than us, very few.
Multiple Locations in Arizona
One of the best features of Phoenix Title Loans is our multiple locations across the Valley of the Sun. Instead of desperately searching for an auto title loan Phoenix store, just look to us! We have eleven locations spread throughout the Valley, in Phoenix, Scottsdale, Chandler, Avondale, Mesa, Tempe, Casa Grande and so on. We even provided the kinds of auto title loans Casa Grande locals would want!
With our doors open for more than decade and all of the collective experience between our experts, there is no secret to our growth. We hold your hand every step of the way throughout your loan ensuring that you get back on your feet without a hitch. We also boast our transparency in making the terms of the loan clear and understandable. We do this to make sure that both the customer and ourselves are in alignment for a trustworthy relationship.   Consistently we have been sought after as the best auto title loans in the Sun Valley, no matter what claims competitors may have.  And as a result customers keep coming back to us as the auto title lender choice when they need a financial problem solved!