We're 85120 Title Loan Providers!
Phoenix Title Loans is proud to offer its legendary services to the proud area of Apache Junction, 85120!  Through offering the services found in our three Mesa locations, we've extended our reach to try and help those in financial need in Apache Junction.  These services include Boat Title Loans, RV Title Loans, and just our good ol' Auto Title Loans.  Our closest location to those folks in Apache Junction is definitely B & B Pawn and Gold where our most popular product is easily Mobile Home Title Loans — a quick and unique way to get the money you need.  So what're you waiting for?  It can be tough to find an auto title lender in the 85120, and so combined with extending our services to you, you can also just use our online application or give us a call immediately to save yourself the drive.  We pride ourselves on going to Earth's end to assist our customers, so let us help you.
We have a proven track record of success. For the past decade going, Phoenix Title Loans offers industry leading loans on all of our title loans in Apache Junction, AZ. We have tremendous pride in the quality and speed of our title loan services. Do not feel intimidated by what we offer. We are here to help. Contact us today or get a free quote online for your title loan right now.
We've been servicing title loans in Mesa for over a decade, and with three locations, you'd best believe that we've serviced hundreds, if not thousands of them, making us not only experts, but why do you think we've been able to service hundreds of title loans?  Because of the trust we've gathered and maintained through favorable loan terms, low monthly payments, and fair valuations on every single car that people bring in.  This is also why our Mesa locations are extremely popular for refinancing auto title loans.  When other title loan lenders prey on the citizens of Mesa, Phoenix Title Loans steps in and fixes their mistake so as to not put you even further behind.  Auto title loans are meant as a short term solution, but often end up becoming long term putting people in a worse situation due to agreeing to awful loan terms in the moment.  If we need money immediately, it's very easy to agree to something that simply might not pan out in the long term when you need it right that second.  Refinancing a title loan at one of our three Mesa location can amend this, and actually put you back on your feet — not falling behind further and further each and every month.  With convenient online solutions such as an Online Title Loan Application, a live online chat, and page after page of information to keep you as informed as possible on the title loan process and what fair loan terms are available to you.  Contact Phoenix Title Loans today for a quick, hassle-free auto title loan to save you from a poor situation.
About the area
Here's the way to our Mesa location:

There are quite a few businesses out in A.J. Here is a small sampling of what is out there in this zip code: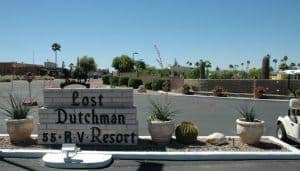 This zip code covers a wide berth from North to South. Starting from West McDowell Blvd and going all the way down to approx. 4000 ft shy of Et Motopark. Coming from Mesa, the zip code starts around South 102nd Street and end just shy of the junction's fork past Idaho Road.
Out of all the incredible locations and sights that can be found in the beautiful city of Mesa, Arizona.  Come pay a visit, get an auto title loan, and check out all the sights that downtown Mesa has to offer.  Phoenix Title Loans has 3 locations in Mesa alone, meaning that no matter what sights you end up wanting to check out in Mesa, we'll have a Phoenix Title Loans right near by.  No matter what kind of auto title loan, what kind of car, what kind of motorcycle, what kind of recreational vehicle, we'll get you the fast cash you need and allow you to actually spend some time relaxing and stress free.  If you're not sure which location is easiest or  ore convenient, use many of our convenient online options!  We're always here to help you no matter the situation.