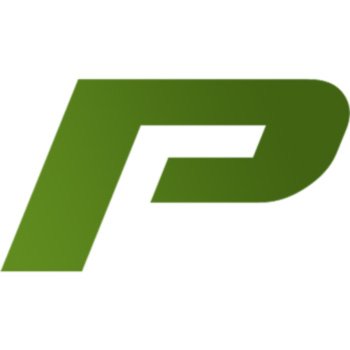 Phoenix Title Loans, LLC
Get 60 Days No Payment With an Auto Title Loan from Phoenix Title Loans!
Spending your cash faster than you can make it?  House Payments, Car Payments, Kids, it puts a financial strain on your life.  Phoenix Title Loans, LLC can solve your financial struggle with fast cash.  We can help you get back on your feet with our auto title loans and make it so you have 60 Days No Payment Title Loans.
How Can You Give Me 60 Days with No Payments?
It's always been our goal to help customers find the financial freedom they need in their lives.  We understand that when getting an auto title loan, customers need extra breathing room — not an additional payment within 30 days.  This is why we're proud to offer any new customers a full 60 Days No Payment on your Title Loan!  No matter the loan, no matter the amount, you can have 2 months of financial freedom without being concerned about a title loan payment.
Will I Pay More for This?
Absolutely not!  We're offering this solely to help you, the best way we can.  You just don't have to start paying a minimum monthly payment until the end of the full 60 days.  Our goal is to help solve your financial troubles, not make them worse.  Which is why Phoenix Title Loans, LLC, is proud to offer this service to all of our new customers, from all eleven locations.
How Can I Get an Auto Title Loan with 60 Days No Payment?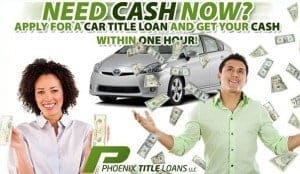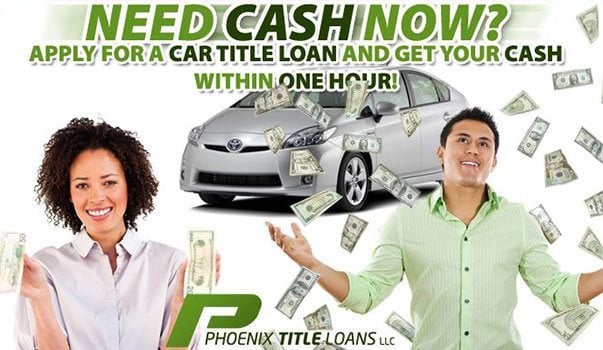 It begins with you either visiting one of our 11 convenient locations or completing our online application.  If you choose to submit our application online, please clarify you are seeking a title loan with 60 Days No Payment.  You will receive a response within 15 minutes via email (during our store hours), with an approximate loan amount, what you will need to complete the loan, and you will be directed to our nearest location.
The requirements to get a title loan with 60 days no payment start with having a car with a clean title.  That means no liens whatsoever on the title, and the title is in your name. The car is then assessed and valued based on its current market value.  Once we can see the car in person at one of our locations and gauge its condition, we will make a cash offer for a loan, based on its value.
If you are wanting to take advantage of our 60 Days No Payment Title Loans, the cash offer will be slightly less than the amount we offer on our other title loans.  This slight difference allows us the ability to provide you with a grace period for the first 60 days of the loan.
Why Come to Phoenix Title Loans, LLC?
We're a locally owned business that has been proudly serving the Valley from Avondale to Casa Grande, for over a decade. We have a commitment to provide our customers with the immediate, fast cash title loan that they need.
Our 60 Days No Payment program is proof positive we are here and offer the most cash possible on our title loans.  Because we're committed to serving you, our customer.  And we will do everything in our power to go the extra mile, and meet your needs when and where we can.  So, come and see us at Phoenix Title Loans, LLC, because we're actually here to help.
We Offer the Most Cash On Multiple Types of Title Loans!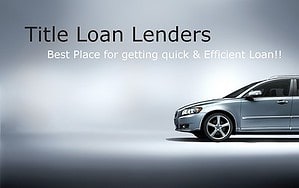 We also have the benefit of accepting almost ANY vehicle as long as the title is free and clear.  Phoenix Title Loans will work with you if you are on a fixed income or disability.  In addition, we offer a Preferred Title Loans program.  Which allows those with good credit, to utilize your credit score in your favor to raise our offer, lower the interest rate on the loan, or both.  Yet, the loan is still completely confidential and will not affect your credit.
We refinance title loans in case you feel it too much to handle.  And at our location in Van Buren our Boat Title Loans customers have the benefit of us storing their boats with us while they pay.  This frees not only time to get your loan paid, but space around the home for whatever purpose in mind.
What other Title Loan company is willing to provide 60 Days No Payment Title Loans, the most cash possible and hassle free?   Not many, besides us.  That is why Phoenix Title Loans continues to provide so many Valley residents with the cash they need, when they need it the most!
Multiple Locations in Arizona
One of the best features of Phoenix Title Loans is our multiple locations across the Valley of the Sun.  Instead of desperately searching for an auto title loan store nearest to you, just look to us!  We have eleven locations spread throughout the Valley, in Phoenix, Scottsdale, Chandler, Avondale, Mesa, Tempe, Casa Grande and surrounding areas.  We even provided the kinds of auto title loans Casa Grande locals would want!  And customers keep coming back to us as their auto title lender choice when they need money quickly and without a hassle!